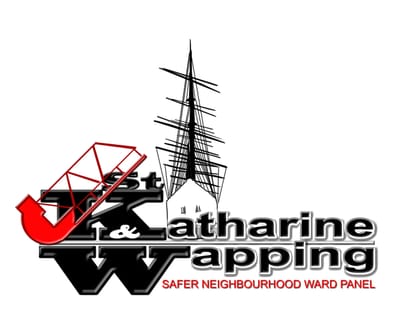 The St Katharine and Wapping Safer Neighbourhood Ward Panel was re-established in the Summer of 2017 at the request of the Police. It currently comprises 12 local volunteers and the Police SNT, (Safer Neighbourhood Team), who form an integral part of the Ward Panel.
The primary function of a Ward Panel is to understand the concerns and problems Residents have and represent them directly to the Police and Local Council. The three priority areas for the SNT to concentrate on, as decided by Residents in 2017 are: Drugs, Dangerous Driving and General Anti-Social Behaviour.
We are a local dedicated team that is focused on understanding the issues and concerns of Residents and the pursuit of initiatives to help make our community a safer place in which to live and work.
St Katharine & Wapping Safer Neighbourhood Ward Panel
(a non-political Group of Volunteers, working with the Police, Local Authority and Residents to make the Ward a Safer
Place in which to live and work)